Viya will change its lineup of cable TV channels on July 31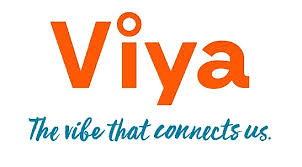 Viya, the territory's leading communications and entertainment provider, will be making some exciting changes to its channel lineup this month.
It is proud to announce the launch of Reef TV – a 24-hour live broadcast of Caribbean and local content featuring events, variety shows, movies and news – on July 31. Programming is produced by the dynamic team at Reef Broadcasting Radio Stations, which includes WDHP 1620 AM and WAXJ 103.5 FM.
The aforementioned stations are presenting "VI In The Morning" with St. Claire Williams from 7 a.m. to 11 a.m., which will air live on the channel simultaneously in the near future. Reef TV will air on Channel 20.
The following channels will be removed from the channel list on August 15, 2022.
Spanish level:
Gran Cine Canal 373
Embrace channel TBN 380
TV N Channel 390
Variety level:
Toku 270 chain
Living Faith Network Channel 342
Anthony Monaro Sr., Director of Product and Marketing, said, "Viya continues to review its lineup to improve our community's viewing experience. We are very excited to launch Reef TV with local and regional content that showcases Caribbean culture.
"Although a few channels are being removed from the lineup, we encourage our viewers to stay tuned to Viya for exciting lineup announcements ahead," Monaro said.