Up in the air – The cable car as a new dimension for urban mobility solutions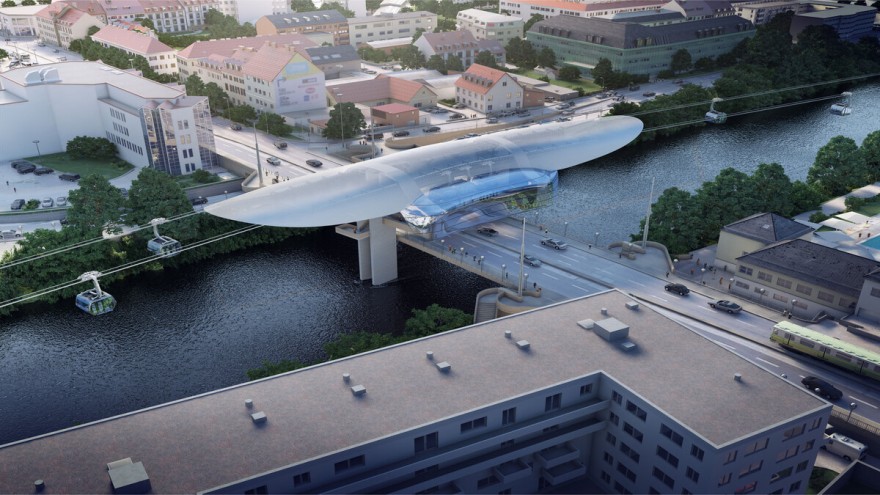 Impressive views, no traffic jams and no emissions – a cable car trip is always an experience. Primarily implemented for tourism purposes in Europe, it is widely discussed as a means of local public transport.
Many cities in South America, such as the capital of Bolivia, La Paz, or the Colombian metropolis, Medellín, have integrated cable car solutions into their transport systems in recent years. The original purpose of the cable car – to move between different heights – is still the main reason for implementing such a system today, but not a prerequisite. For example, a network of cable cars opened in 2014 that now spans a distance of over 30 kilometers through the metropolitan area of ​​La Paz, which has a vertical drop of over 1,000 meters. It has two objectives: to alleviate the pressure on the road transport network and to attenuate the dynamics of segregation linked to mobility.
Although the concept and production of cable car systems is deeply rooted in Europe, cities in this part of the world are still relatively cautious about implementing cable car systems in their transport networks. This is demonstrated, among other things, by numerous proposed projects in various large German cities (e.g. in Wuppertal, Hamburg and Cologne), which were ultimately rejected by local referenda or district councils, sometimes after reaching the final stage. . In each of these cities, the objective was to increase the accessibility of certain districts cut off from the city center by barriers (gradients, waterways, housing estates) by building a cable car. As a result, most city cable car systems in Germany are still primarily touristic at the moment.
However, Koblenz is an example of how well accepted cable car systems are. Built in 2011 for the National Garden Show, the cable car had to be dismantled for a long time – but a citizens' initiative from Koblenz imposed itself to keep it. Since then, a total of 18 electric cabins, with a passenger capacity of up to 7,600 people per hour, transport visitors. During the garden fair alone, just under seven million passengers opted for the cable car on the Rhine. In addition, there are 210 cable cars in Germany – including 124 in Bavaria – which are all used for tourist purposes.
Reconsider, rethink, do differently
However, cable cars are also increasingly being considered as a means of local urban transport in Germany in the face of increasing traffic congestion, noise and emissions. This is especially the case in large cities, where streets and public transport networks are reaching their limits or have long since exceeded them. Although cars are only used for an hour a day on average, the German car fleet is growing by 500,000 to 700,000 vehicles a year.
"Building subways is expensive and new streets are hardly possible anymore due to lack of space," said Sebastian Beck, infrastructure expert at Stuttgart-based planning and consultancy firm Drees & Sommer. SE.
"A new way of thinking has arisen thanks to the principle of sustainability, which is increasingly actively promoted in Germany. A very good alternative to design cities in a greener and more environmentally friendly way in the future, could therefore be the implementation of urban cable cars in the so-called 'Level +1'".
Slip on traffic without emission
Cable car systems offer the greatest opportunities for a more sustainable and livable alignment of public traffic: traffic jams, air pollution and traffic noise force cities to reduce existing loads. To a large extent, cable cars use the airspace independently of other traffic.
"They cause virtually no emissions themselves – when running on renewables they even achieve zero emissions," Beck added.
"Furthermore, they do not compete with cars, buses or trains, but rather complement them, opening up a new third level of mobility. Plus, they're quiet, safe, and efficient.