UNStudio's 1.5 km cable car in Amsterdam is getting closer to construction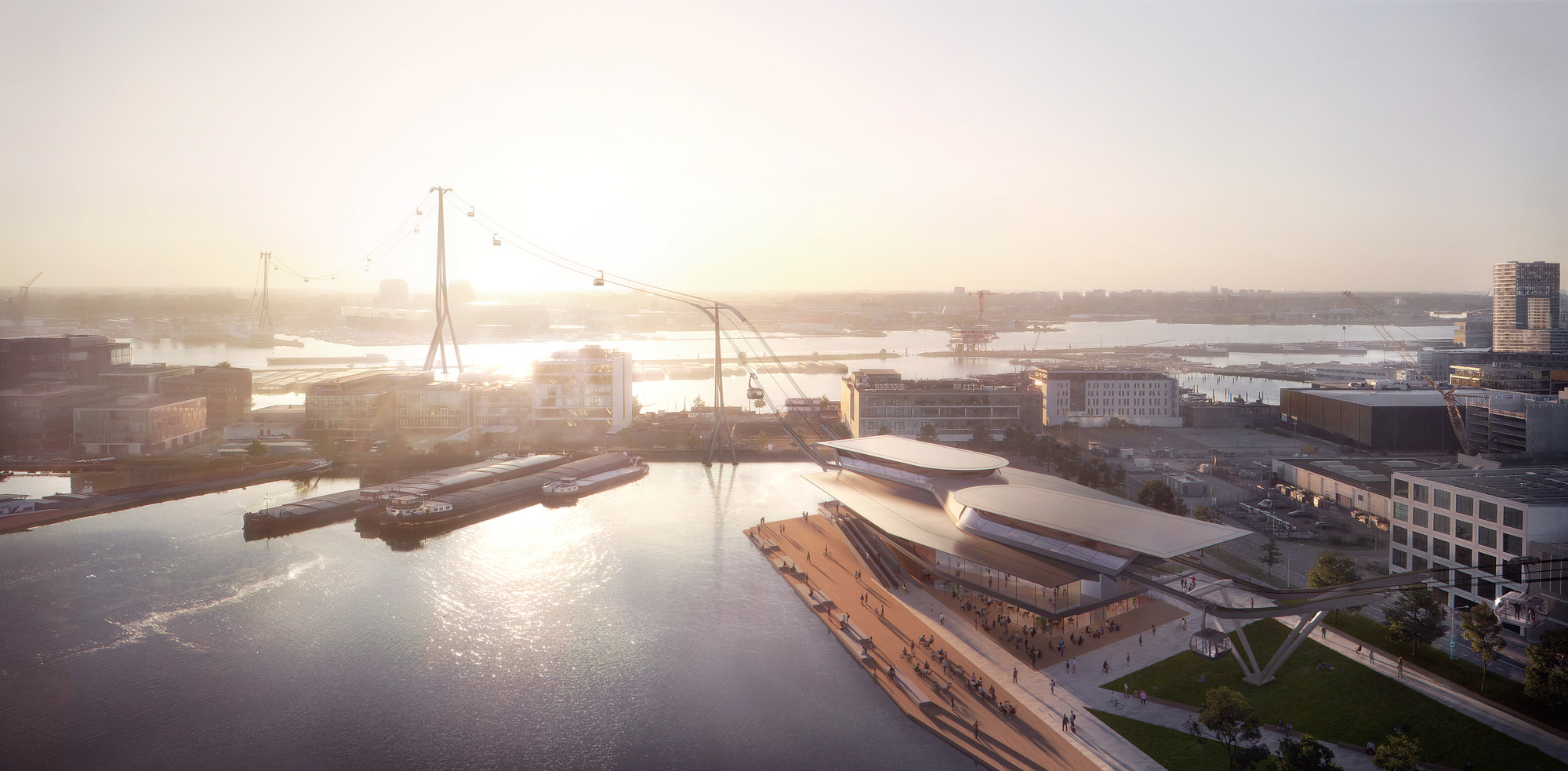 The municipality of Amsterdam has provided support for the 1.5 km IJbaan cable car designed by the Dutch architect UNStudio to connect two growing residential areas, Amsterdam-West and Amsterdam-Noord.
The original route of the cable car has been changed since it was announced in 2018. It will now be extended to connect to the Isolatorweg metro station and to make way for a planned bridge.
The 120 € project will be financed by private investors.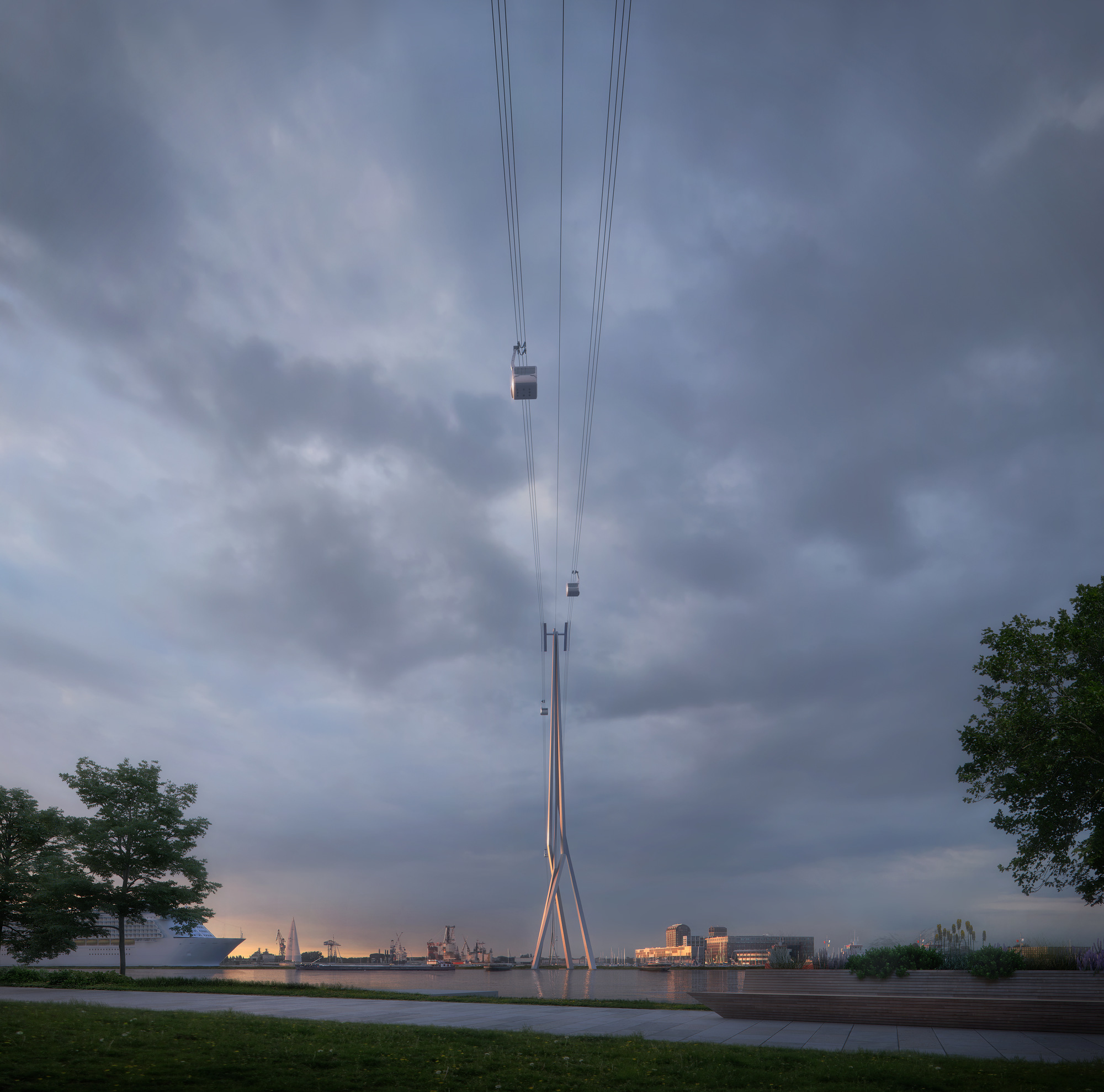 The Amsterdam municipal government will work on a feasibility study with the city's transport sector to estimate the number of passengers who will use the service. It was originally estimated that once fully operational, the cable car would carry 5,500 people per hour.
At a signing ceremony last week, Ben van Berkel, founder of UNStudio, said: "I am extremely pleased that the municipality has officially given its support to this extremely sustainable public transport system.
"Amsterdam is developing enormously and such an 'air bridge' contributes to the development of the whole region. Air transport also relieves the increasing pressure on traffic and the existing ground transport network. It is not only effective but also fun. People are going to see and experience their city in a whole new way. "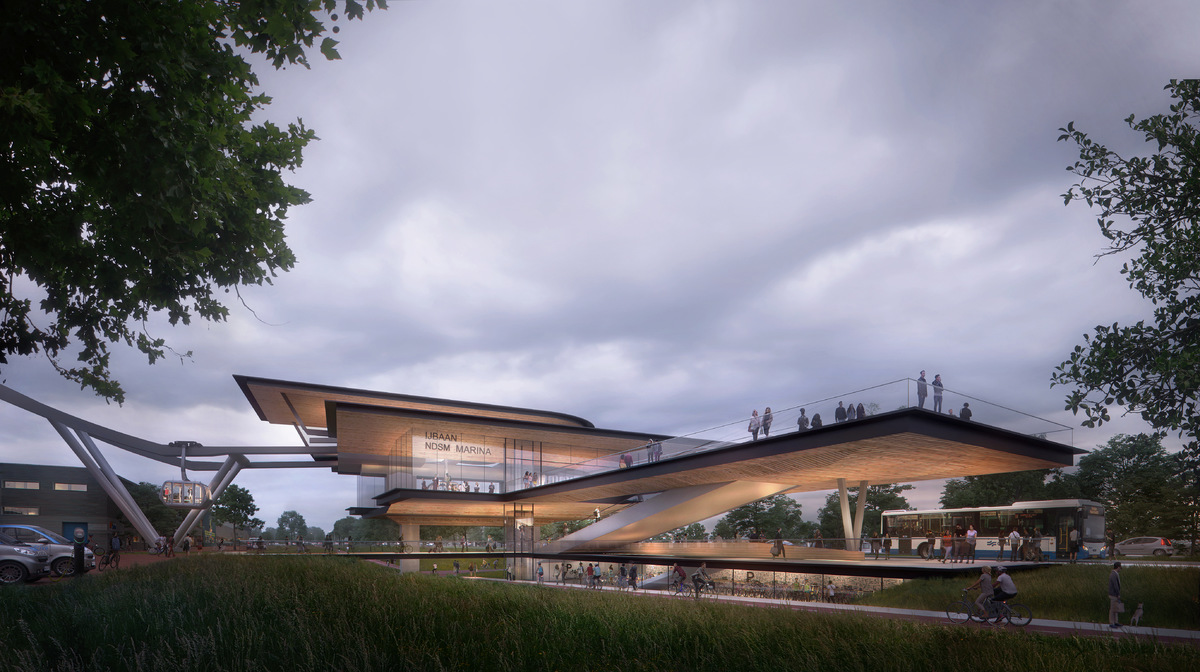 Bas Dekker, co-initiator of the project, said: "We are aiming for a full-fledged public transport connection, not a tourist attraction. (This will be) a useful addition to planned bridges and existing ferries.
The project was originally scheduled to be completed for Amsterdam's 750th anniversary in 2025.
Images courtesy of UNStudio / Plompmozes