SF cable car operator thrilled to be a 'bad guy' as Hallmark films in town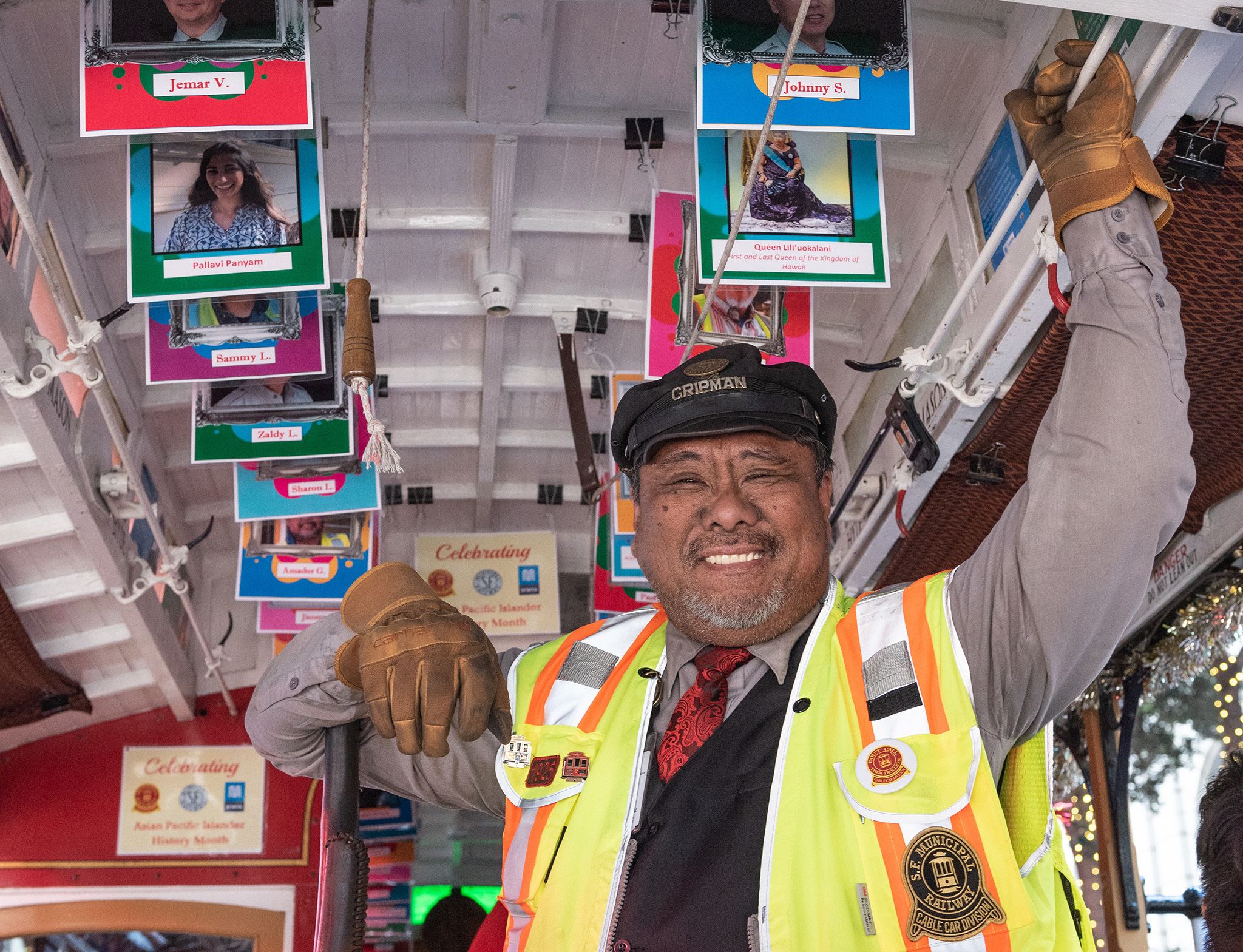 It was a confusing sight for a September afternoon stifled by a historic heat wave in downtown San Francisco.
A cable car painted red and green adorned with garlands, poinsettias and Christmas lights rumbled over the Powell-Hyde Line on Washington Street. Once the unmistakable tinkling of the bell sounded and caught the attention of nearby tourists, the Val Lupiz cable car operator was eager to see their reactions.