Islanders call for temporary ferry to replace cable car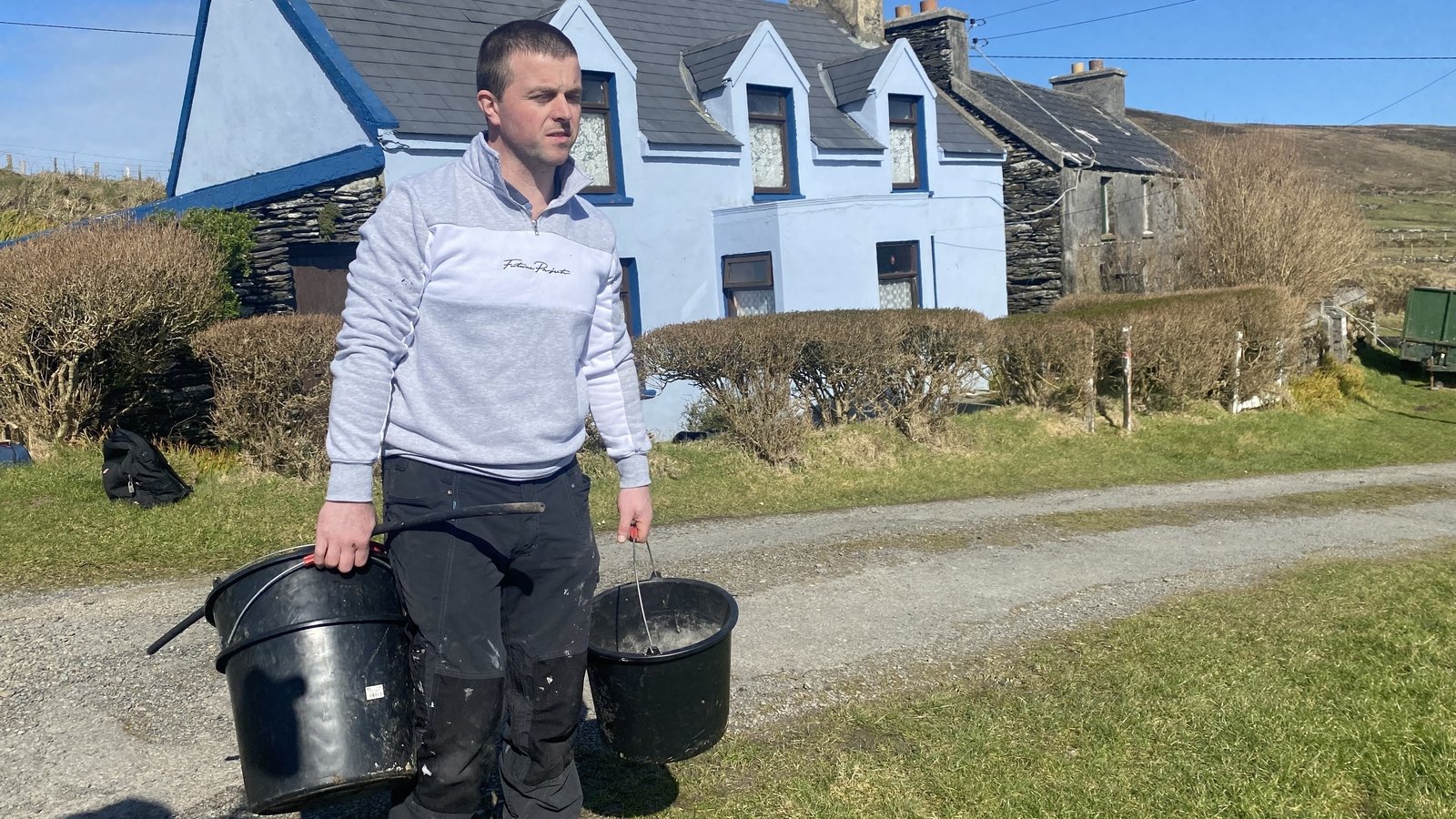 Joseph Sullivan is the youngest farmer on Dursey Island. At 34, he raises suckler calves, beautiful Hereford animals of which he is rightly proud.
And like the other seven farmers on the island, although he was born in Dursey, he now lives on the mainland, traveling daily on the cable car to feed his cattle.
But with calving season about to begin and the island's flock of 700 sheep due to lamb, Cork County Council's sudden decision last month to shut down the cable car service, from 1 April for eight months was a terrible blow.
It also came as a shock to James Harrington. At 80, Mr Harrington is one of two permanent residents of the island.
But Cork County Council, which owns and operates the cable car service, says it has no choice.
The impact of last December's Storm Barra and increased corrosion has forced the cable car's 60-year-old metal pylons to be urgently repaired or replaced.
And delaying the closing date was not possible because the cable car would not be structurally certified from April 1, the council said.
The closure of the iconic cable car is also a blow to tourist interests in the Beara Peninsula.
But what caused real anger was the confirmation that the local authority will not fund a temporary ferry – provided in the past when general maintenance work has been undertaken, but for a shorter duration.
Joseph Sullivan said with less than two weeks to go, farmers on the island don't know how they come and go to care for their animals.
He has up to eight cows to calve, and the island's entire herd of 700 sheep is due to calve next month.
"It's going to be an animal welfare issue. I have to be here to feed them. Our soil here on the island is old. It takes a long time in spring for the soil to come back.
"Storms burn the land. We get a lot of salt water from the sea and it takes a long time for the grass to regenerate, so we have to be here to feed them, we have to be here to take care of them. ", did he declare. mentioned.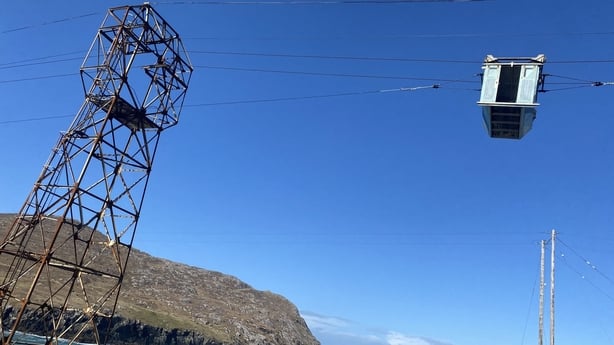 He said the council wanted them to use their own boats, but that won't be possible.
"We have been encouraged to use some of our own boats but we don't have passenger permits, we only have fishing permits, and some of the people who come here are not physically able to come in and get out of the boats.
"On the mainland side there is a rise and fall of at least two to three meters on a moderate to bad day, you can't expect anyone to access these piers on a bad day The very idea of ​​the cable car was to circumvent all that."
James Harrington, one of the island's two permanent residents, is also distraught. He goes to the mainland every week to do his shopping. Asked what he was going to do, Mr Harrington replied that he did not know.
"I haven't thought about it at all yet, I don't dare think about it. I'll have to call 117 if I have to get down urgently," he said.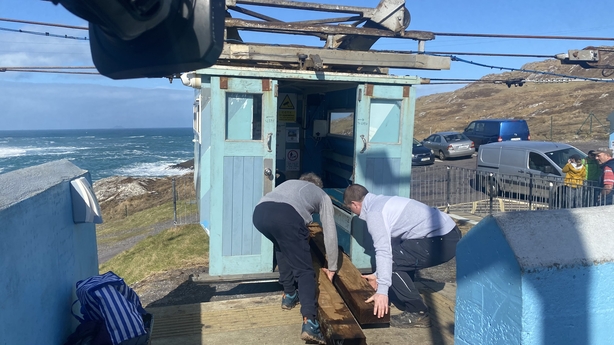 The local authority's stance came under heavy criticism in the Dáil last month when it was raised by local TDs.
In a statement to RTÉ, Rural and Community Development Minister Heather Humphreys said she was disappointed with the decision to withdraw the cable car without any prior consultation.
"This is not how a local authority should conduct business," she said.
The minister said the council is responsible for ensuring continental connectivity for residents and farmers on the island.
During "routine scheduled maintenance periods in the past, the council has provided a temporary ferry service to the island", the minister said, and called on the local authority to resolve the issue.
Independent county councilor Danny Collins said local councilors had been told the council could not afford to operate a ferry because "they felt it would cost hundreds of thousands (of euros) to run and that their budget could not cover it".
He called on the Department and Council to meet with all stakeholders and "settle this once and for all".
"I've been calling this from day one but it seems to be falling on deaf ears and it's very disrespectful to the people of Beara and Dursey Island," he said.